.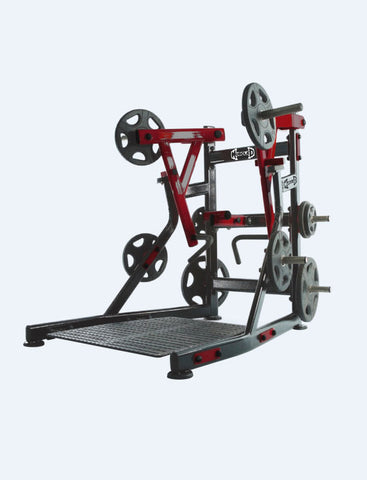 Standing Single Arm Row (LSSAR)
Unique standing row that isolates lat muscles by exercising one lat side at a time
Idle lat and arm holds torso in a fixes position by grasping solid round bar grip
Custom foot plate for not-slip usage.
Precision enclosed bearings for years of trouble-free use.
Stainless Steel weight holders and storage pegs.
Wear-resistant upholstery sleeves for heavy usage and extended pad life.
11 guage Steel with 3/8″ inch thick junctions.