.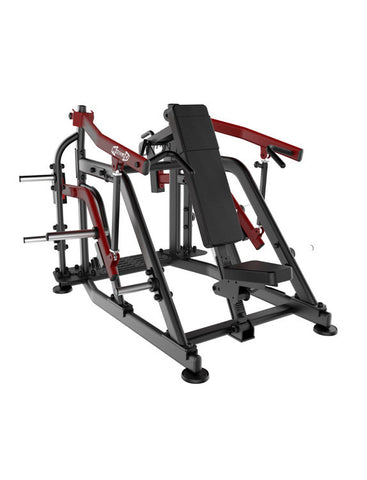 Shoulder Press (LSP)
Resistance increase throughout the exercise to match leg muscles strength.
Iso-lateral arms with multiple grips to isolate shoulder and tricep muscles.
Unique Pre-start adjustments designed to fit different heights of users.
Adjustable back pad gives greater range of motion and positioning for all upper body thicknesses.
Precision enclosed bearings for years of trouble-free use.
Spring loaded seats for EZ height adjustment.
Stainless Steel weight holders and storage pegs.
11 guage Steel with 3/8″ inch thick junctions.