.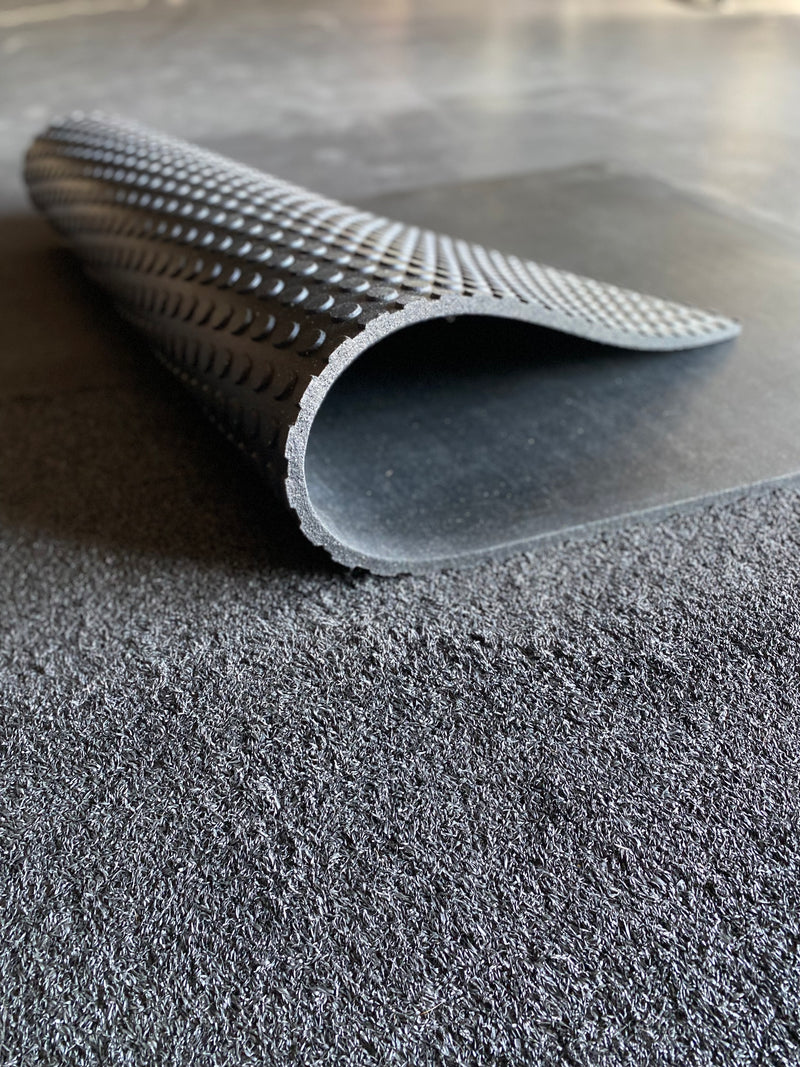 Functionality and comfort that will exceed your expectations. Brand new button style gym mats for every level of fitness and style of training.
 Heavy duty mats that are smooth on top, solid black finish, cut very tightly, with button style bottom.

Dimensions: 4' x 6' 3/4" thickness. 100lbs.
Ask about our "4BY" deal now!