.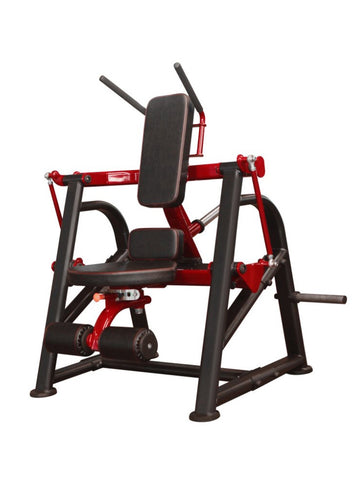 Abdominal Crunch (LAC)
Absolutely perfect positioning for doing ab crunches.
Seat rotates 90 degrees to do isolate the oblique muscles.
Foot rollers isolate allows isolation of the lower abs while lifting legs upwards.
Long selections of hand grips position to micro-adjust the crunch exercise
Lumbar pad positions the torso in line with the pivot point for max contractions.
Precision enclosed bearings for years of trouble-free use.
Thick, high density foam shoulder pads for packing heavy weights on the machine.
Stainless Steel weight holders and storage pegs.